Watch
I finally made iiiit! The "draw this again Meme" X///3 I always wanted to draw this Artwork of my OC Silence again. And gosh, I was so damn proud of it back then XD But when I look at it today... oh myyy, why did I made his fur PINK-ISH!?!?!? WHY? WHYYY???? XDDD Gooosh. So ugly.
But I really, really looove the new version! <333
Ok, Have nothing much to say about iiiit >///< I just love the outcome X///DDD
Hope you do tooo!!!
Silence by =
Pharaonenfuchs
Blank Meme:
Been featured here! Thanks so much >//<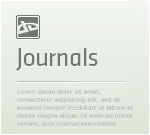 In Honor of Improvement pt. 8I was surprised to see an improvement meme from :iconeinlee: today~it's so lovely~

:thumb314438584: